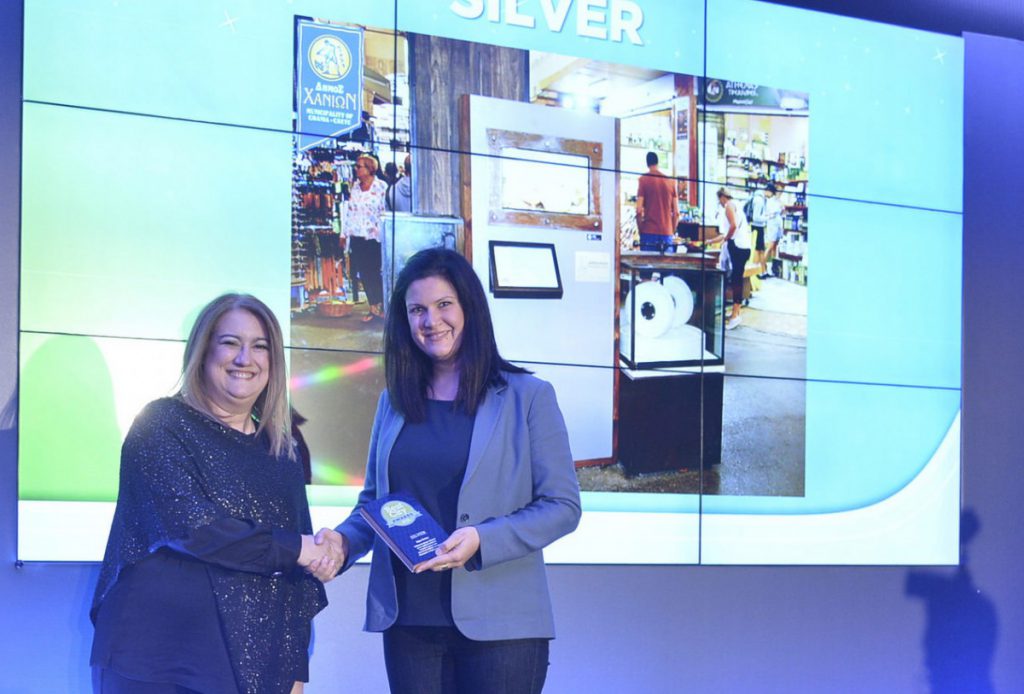 The Municipality of Heraklion was presented with a Gold Award in the Best City Awards 2018, in Information and Communications Technologies, while the Municipality of Chania received a Silver Award for the installation of an interactive information kiosk. In both cases, the awards went to projects developed and installed in collaboration with the Institute of Computer Science of FORTH.
The Best City Awards were organized for the 3rd consecutive year by Boussias Communications, under the auspices of the Central Union of Municipalities of Greece (KEDE) and the award ceremony was held Thursday, November 29, 2018, at Serafeion Center of the Municipality of Athens. Municipalities, Regions and companies that develop smart cities technologies received their Gold, Silver or Bronze Awards in the presence of mayors and other representatives of local authorities from all over Greece.
The Municipality of Heraklion received a Gold Award for the Internet of Things Platform Heraklion Smart City. The Municipality of Chania was awarded a Silver Award -among others- for the installation of the novel interactive system "Olive Oil Press," developed by ICS-FORTH to promote the diet and cuisine of Crete, under the auspices of the Region of Crete.