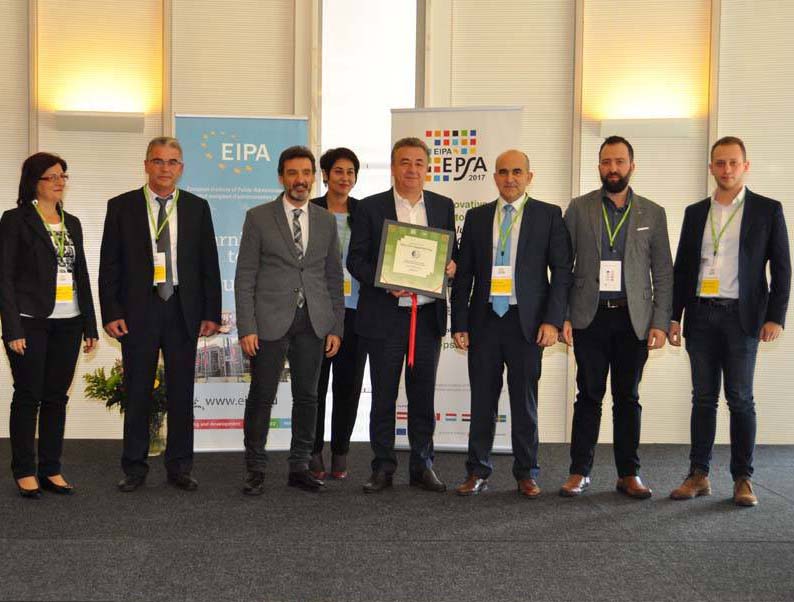 The innovative services that were designed and developed by the HCI Laboratory of ICS-FORTH in order to facilitate digital service delivery for the Region of Crete, were nominated for the final jury decision of the European Public Sector Awards (EPSA 2017) set by the European Institute of Public Administration (EIPA), in the "Regional" category.
EIPA is the leading centre of European learning and development for the public sector. It was created in 1981 on the occasion of the first European Council held in Maastricht, and is supported by the EU Member States and the European Commission.
EPSA's 2017 overarching theme 'An Innovative Public Sector in 2017 – New Solutions to Complex Challenges' received a total of 150 innovative solutions from public administrations across 30 different European countries and from several EU institutions and agencies.
The project was submitted under the title 'A root and branch reformation of an organisation's business model', focusing on the digital transformation of the Department of Transportation and Communications (DTC) at the Region of Crete.
Press Release – Region of Crete (in Greek)