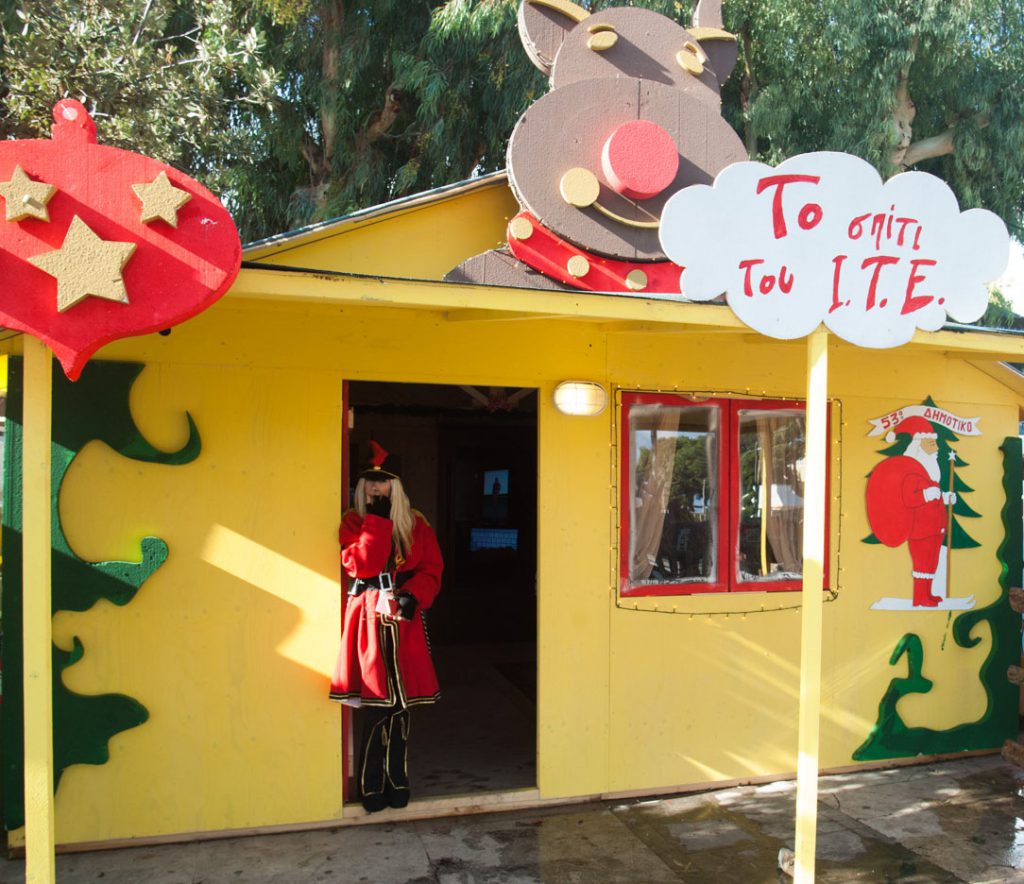 This holiday season, the Institute of Computer Science of Foundation for Research and Technology-Hellas (ICS-FORTH) participates as sponsor in the "Christmas Castle" celebrations, organized by the Municipality of Heraklion, and offers visitors a chance to travel in the magical world of Christmas through innovative interactive applications.
At the entrance of the "Christmas castle", visitors are welcomed by a novel system that combines a mechanical speaking doll with videos of flight over the city of Heraklion, the sleigh of Santa Claus with Rudolph the Red-Nosed Reindeer ready to guide it. Rudolph invites children to become Santa Claus' assistants and deliver presents to everyone in Heraklion, through a virtual interactive trip over the city center.
Nearby, the mobile electrical vehicle unit of the Heraklion Port Authority S.A. incorporates three interactive systems providing information for the city. This vehicle has been conceived and constructed by ICS-FORTH, within the framework of the PRODROMOS project, a strategic project in the cross-border cooperation program "Greece-Cyprus 2007-2013".
The surprises of ICS-FORTH continue in Santa Claus' House, where a group of dwarves welcome children and adults to their laboratory of Christmas gifts.
The spirit of joy and nostalgia ends with the interactive systems of the Municipality of Heraklion, originally presented in the "Techn-e-ology" exhibition, part of the "Art en Route 2017" festival. Inspired by the Crete of yesteryear, the systems take visitors on a journey of Christmas pictures and sounds.
The "Christmas Castle" and the interactive application implemented by ICS-FORTH will be open to the public daily until the 7th of January 2018, in Eleftherias Square.